continued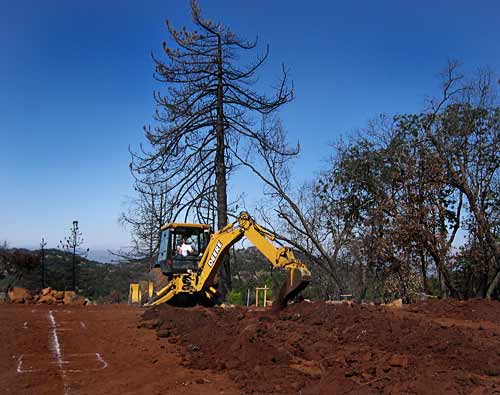 ....May 12th or so, 2004
a refrain from an old song came to mind as we once again break ground for the new studio. On the
John Deere backhoe is Justin Stanley, a local good guy, diggin the footings for the rebarn. Lucky for us,
the permits are still good, got reissued without a problem, and we grabbed the opportunity...
---
and, here is the most recent (as of this update) shot of the project, Rebarn as we call it... June 1st, 2005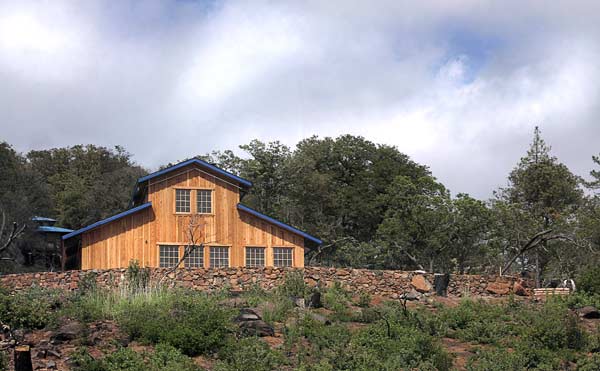 at it about a year now , and things are looking pretty good.... the rock wall, the windows, and on the right,
the start of the sky house... an adobe ruin to house the telescopes...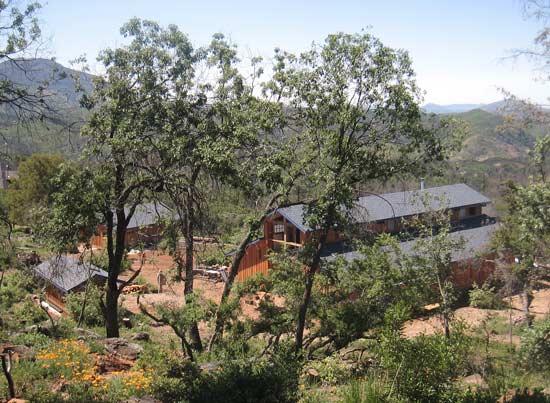 a nice view from the hill at Big Cat Cabin... garden shed and workshop on left....
---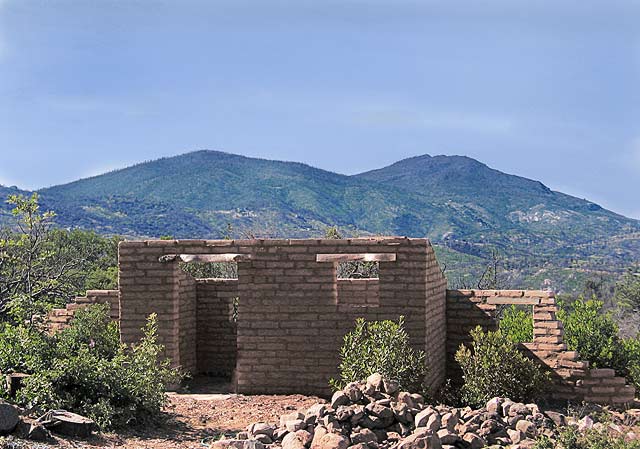 and, the completed observatory, without roof as yet.... we call it the Sky House......May 31st...
---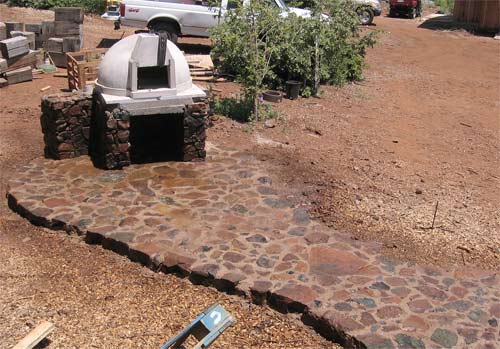 and here is a fine thing in the early stages... a real pizza/bread oven from the good folks at Fogazzo.
our "rocadores" are anxious to get this one finished!!.. this is in the conservatory off the main kitchen..
check out the ovens and fireplaces at http://www.fogazzo.com/
---
and the workshop and annex are essentially complete....check out those hinges and
the great doors, thanks to Mike and Sandi....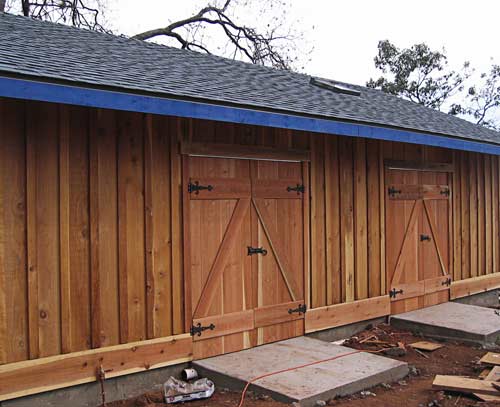 thanks to our great framers Mike and Jim
and very able helper Sandi, and some roofing help
from Phil's group at Santa Fe Roofing...