One of our romantic, private cabins in quiet Pine Hills can be your perfect mountain getaway ... visit downtown Julian at your leisure, enjoy the best of San Diego County's desert and mountain attractions and return to your
very own "cabin in the woods"
Our next weekend or holiday availability

for the Big Cat Cabin
April 20th and 21st

for the Artists' Loft
May 4th and 5th
and for the Cabin at Strawberry Hill
May 4th and 5th
for other availability, click the calendar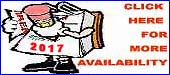 the calendar


April 16, 2018
for reservations
call:
760.765.0765
chuck, nanessence, and the cats
to protect the privacy of our guests
our cabins are shown by appointment only!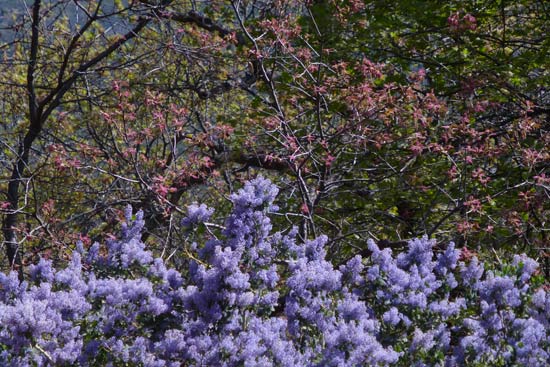 Spring! Ceanothus! Artists' Loft!
Also called "wild mountain lilac, this year's bloom is
much greater than usual. Hillsides and roadsides are
dense with these showy wildflowers.
This Plant, with the first red oak leaves,
is in the yard at The Artists' Loft ...
for the latest weather:
CLICK HERE
Be kind whenever possible. It is always possible. -- Dalai Lama