One of our romantic, private cabins in quiet Pine Hills can be your perfect mountain getaway ... visit downtown Julian at your leisure, enjoy the best of San Diego County's desert and mountain attractions and return to your
very own "cabin in the woods"
Our next weekend or holiday availability

for the Big Cat Cabin
April 20th and 21st

for the Artists' Loft
March 23rd and 24th
and for the Cabin at Strawberry Hill
March 30th and April 1st
for other availability, click the calendar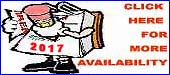 the calendar


March 18, 2018
for reservations
call:
760.765.0765
chuck, nanessence, and the cats
to protect the privacy of our guests
our cabins are shown by appointment only!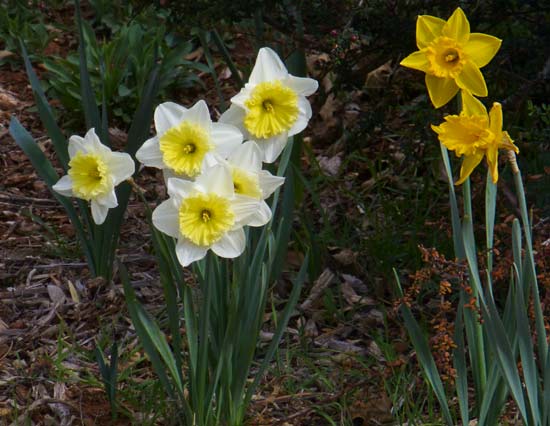 The daffys are starting!
With the first light rains, and a little snow, the daffodils are showing
in small patches areund the cabins. They seem to survive the snow
pretty well. We expect a bit more rain this weekend,
possibly a signal of wetness in spring, let's hope.
for the latest weather:
CLICK HERE
Be kind whenever possible. It is always possible. -- Dalai Lama